KEY KEG / POLYKEG
The search for new systems for the distribution of wine has led us to use innovative pet kegs with a totally recyclable vacuum disposable system. Much lighter than steel casks, the pet keg is designed to withstand internal pressure and any kind of stress along the logistics chain. It is a disposable, practical and eco-sustainable solution, ready for recycling.
DOWNLOAD SHEET
Contacts
YOU CAN USE
THE EXISTENT DISPENSER
FOR BEER OR BEVERAGES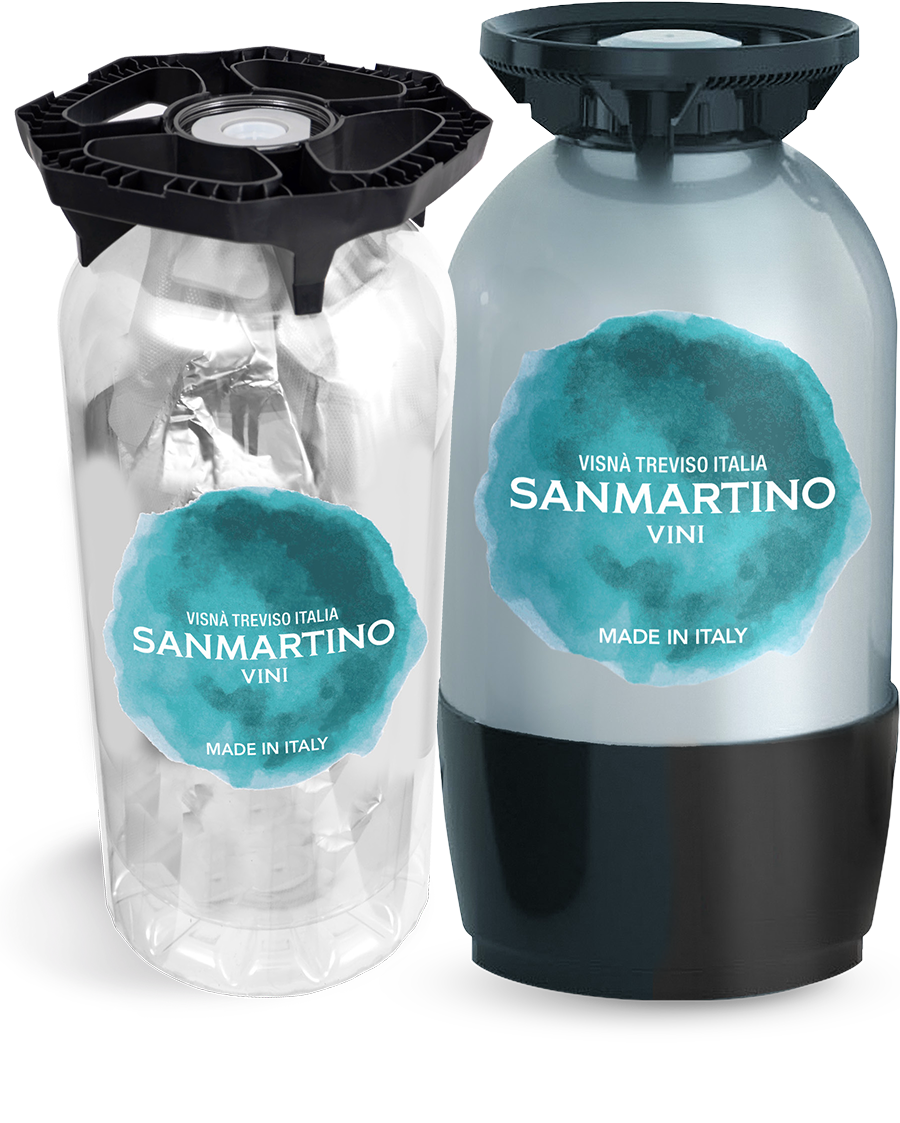 KEY KEG / POLYKEG
REDUCE CO2 EMISSION
STEEL CASKS
Leader in Italy for the distribution of draught wine, San Martino boasts a long tradition of bottling in steel casks with a returnable vacuum. The cask maintains better organoleptic qualities of the wine, offering excellent protection against impacts, light, contact with air and the cork.
DOWNLOAD SHEET
Contacts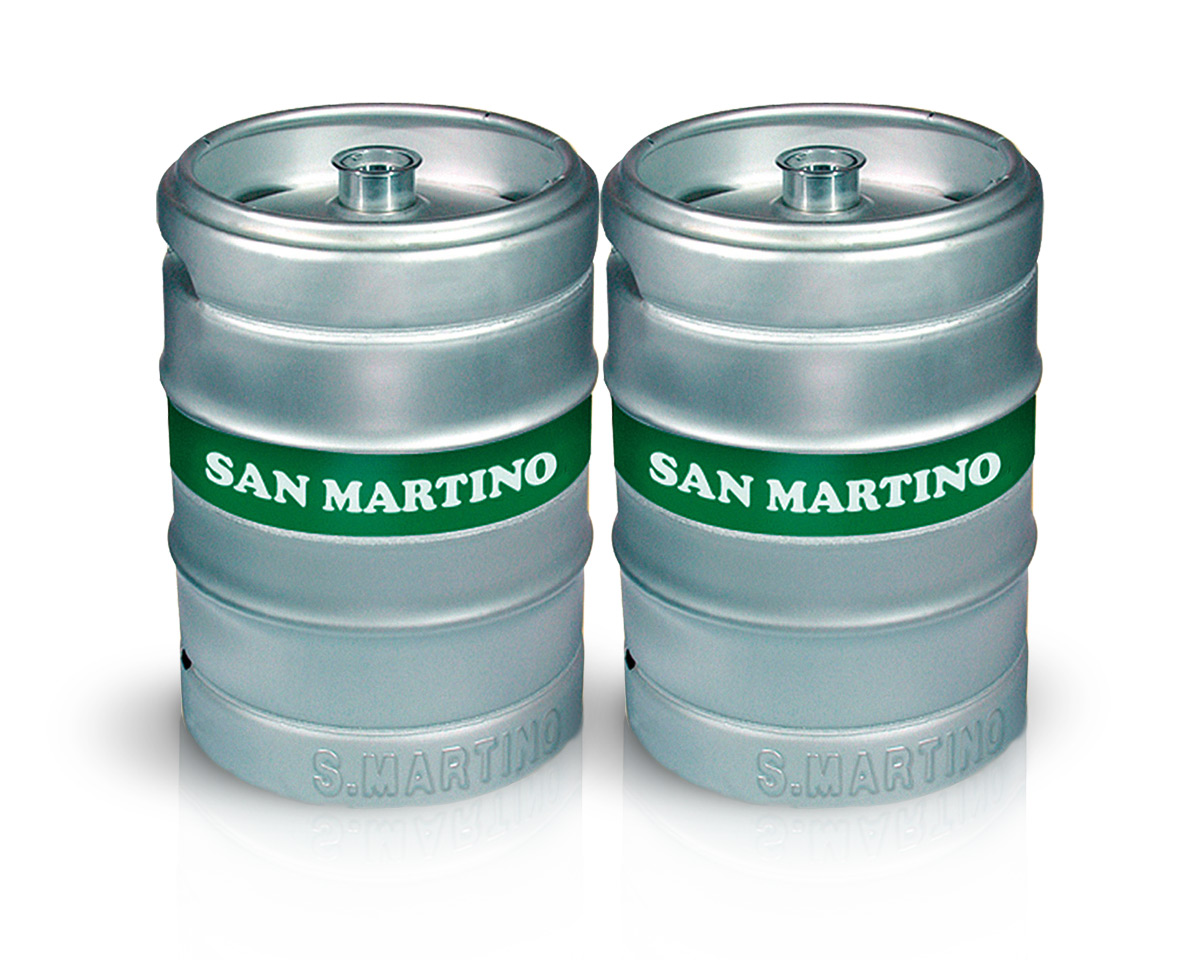 BAG IN BOX
San Martino products are also available in the convenient bag in box format. The wines are contained in a bag, which is in turn inserted into a box equipped with a tap for draught supply. The system is very practical, light and durable.
DOWNLOAD SHEET
Contacts
_Small format
_LONGER DURATION OF THE WINE ONCE OPENED
_More economical than bottles
_LESS POLLUTION
_saving glass
_saving corks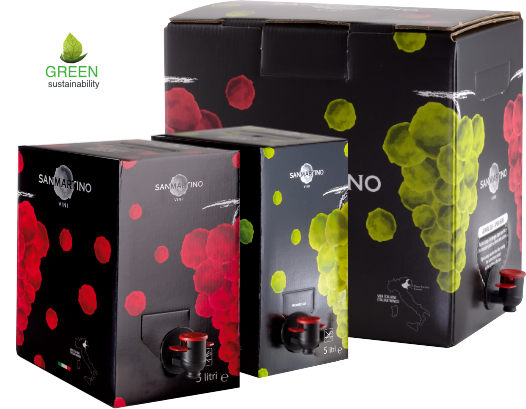 BAG IN BOX
PRACTICAL AND ENVIRONMENTALLY FRIENDLY,
KEEPS THE WINE FRESH